Available in France since late 2018, LTE-M is an LTE technology that supports new solutions with several benefits and uses.
Almost any use case for 2G or 3G can be satisfied by LTE-M. This includes all usage scenarios that require high speeds and large volumes of data.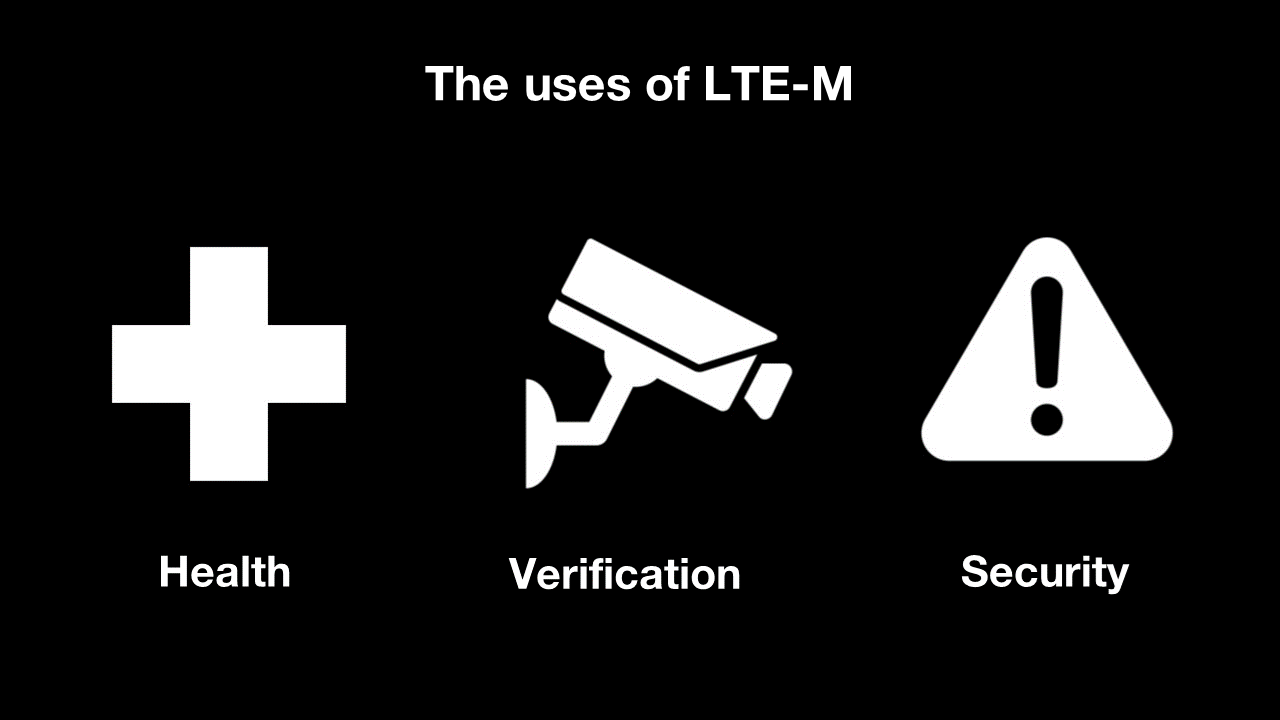 The LTE-M network enables a new transformation in the field of healthcare. Using sensors like a smart blood pressure monitor, smart scales... a patient can communicate with their doctor and receive advice and prompt treatment adjustments via dedicated apps.
Surveillance and verification
The LTE-M camera project was devised to manage alerts.
If anomalies are detected, the autonomous camera enables remote verification. It aims to make decisions easier thanks to real-time surveillance facilitated by LTE-M technology.
Surveillance is one of the example uses of LTE-M - we can also see it within SNCF, for example. LTE-M keeps agents and mobile workers safe, but it also improves the working conditions of sales agents who can also trigger alerts if there are any problems. Surveillance can detect water leaks or provide lighting along tunnels when a train is passing.
LTE-M helps improve employee safety, such as in industry or construction. The equipment carried by these employees is crucial to reduce the risk of an accident as much as possible. Being able to equip employees allows assistance to be offered where required.
This new network technology - focused on low latency and high cellular network speed - allows doctors to follow up with their patients in real time to take action very quickly in the event of danger.
In this case, low latency is highly appreciated, as a short gap between sending and receiving information can be crucial for a patient.
LTE-M, an IoT network designed for low sensor energy consumption with a new specific radio connection adapted to IoT (Internet of Things) which is characterised by several main points:
Energy consumption: LTE-M enables low energy consumption. This new technology aims to optimise the use of radio frequencies that optimise low energy consumption
A Half-Duplex connection mode, i.e. the object cannot emit and receive at the same time;
Uses of the 800 MHz LTE band which can successfully penetrate buildings.
Orange offers two complementary technologies: LoRaWAN and LTE-M.
LoRaWAN is a network that can send short messages at low speeds using little energy.
LTE-M is a new service that offers the ideal combination of high speeds and autonomy.
The LTE network helps improve the use of IoT objects by accelerating development, deployment, real-time communication and the interface with applications.