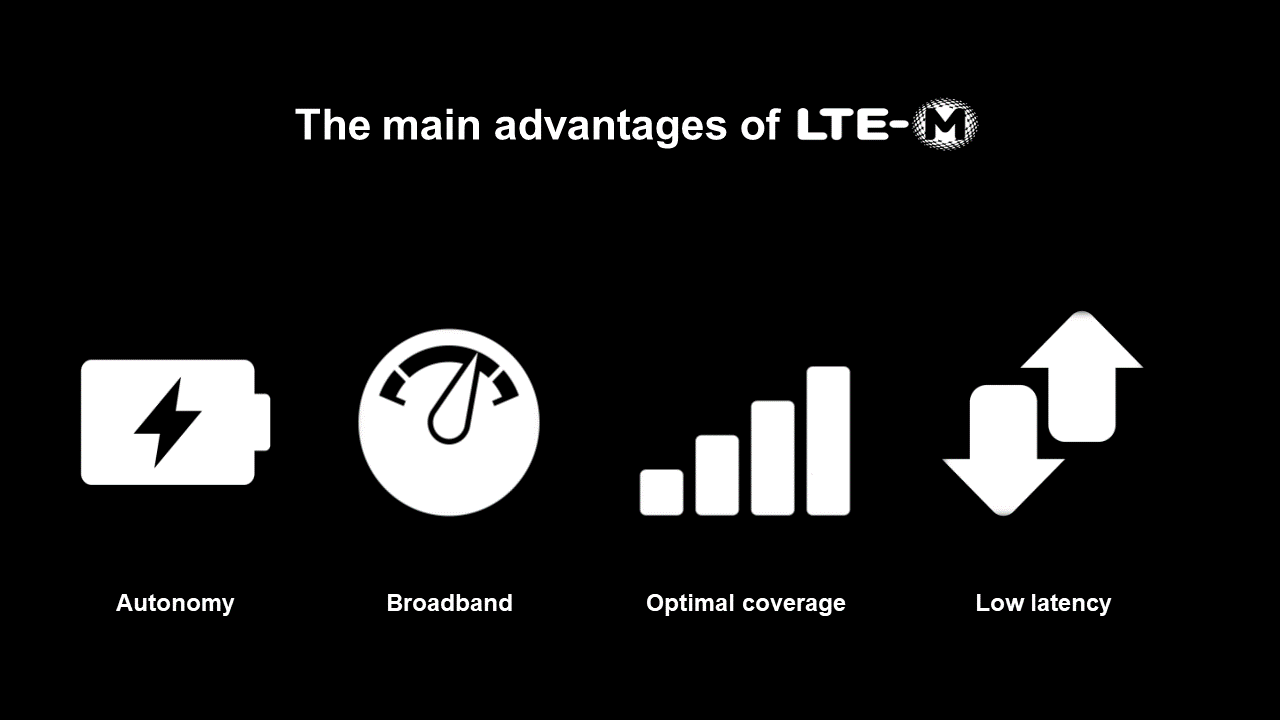 LTE-M provides excellent battery-life, thereby offering a working life suited to device use. This IoT technology is intended for many actors; it is particularly suited to infrastructure and industrial installations. This cell network also offers autonomy through low energy consumption.
The technology can be used to enrich exchanges for: Data and text messages.
LTE-M can improve the use of IoT objects needing indoor coverage or for underground objects. This network provides the most developed cellular radio coverage.
Low latency and the IoT network mean action on alerts can track actual events fed back sensors, either directly for operators, or to a mobile application.
All these advantages can be used to improve IoT solutions, in numerous areas of application, first among them industry and smart cities.
Moreover, the benefits inherited from 4G should not be overlooked:
The service quality of a network licensed to standards set by the 3GPP
Security thanks to the SIM/eSIM card mechanism
The extent and ease of 4G cellular connectivity for objects roaming abroad